There are many reasons why people look for new roommates. It could be that you scored a new job or moving for college in a new city, or your current roommate is moving in with their significant other, or maybe you just split up with yours. Whatever the reason might be, you want to make sure your new roommate is compatible, shares a similar lifestyle and housing preferences, and that you can live in harmony with. With the help of our Roommate Finder you will be able to find like-minded people who are looking for roommates and rooms for rent and review a lot of information about them. So if you are looking for a roommate in New York, Los Angeles, Atlanta, Phoenix or anywhere else nationwide or Canada you can find them on Diggz.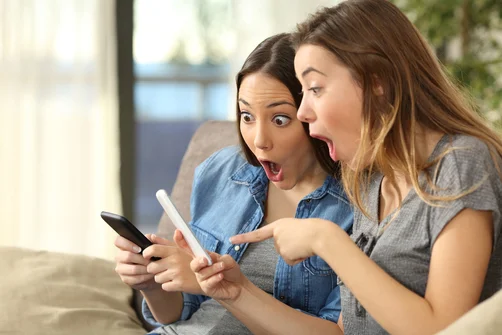 Whether you are moving to a new city or renting a spare room in your apartment, signing up and completing your Diggz profile is a great first step. Using our Roommate Finder will allow you to view potential roommates and a lot of information about them. Also, you'll be able to narrow down the options based on what you might want.
With a free Diggz account you will be able to state interest with "likes" or messages, see who liked you, and view/respond to all incoming messages. If you are in a rush to find a roommate or you're picky, upgrading to Diggz Premium is an excellent option. It will give your profile more visibility, extra premium messages and extra filters to fine tune your preferences.
Whether you are looking for a roommate, or offering a room for rent, you'll start with sign up and creating your 'Roommate Wanted' profile. During the registration, we'll ask you about the basics. This includes your budget, move-in date, age, pets, and any other relevant information. Then, we'll ask nine lifestyle questions to make sure the roommate you find is a good fit.
This includes information about your habits such as cleanliness, cooking, smoking, drinking, drug use (420). As well as, your social preferences, such as interaction with your roommate and how often do you have guests over. And finally your schedule, as it pertains to work and sleep hours
For example, if you work at night, you might want a roommate who does not mind you being up at night and who can stay quiet in the mornings so that you can sleep. If you're serious about keeping the apartment clean, you might want a roommate that will help you keep the place spotless. The more you share about yourself, the easier it will be to find a compatible roommate.
Location is also key when looking for roommates. If you are looking for a room for rent or to pair with another roommate, then we'll ask about your preferred areas and neighborhoods.
Tip 1: While not all fields are required, the more info you provide, the better we can match you. Profiles with a full bio will attract a lot more attention. In fact, those that fill out their bios get 30% more matches.
Tip 2: Interested in finding people from your hometown, country or school? Fill those fields out and when you search, you'll be able to see potential roommates who share that connection with you.
Do you already have a place to live? If you're offering a room for rent, then you'll be able to add information about it and the apartment during signup.
Your listing should detail what the apartment or home is like, how much the rent is, and how expensive the utilities can be. Potential roommates will need to know if the place is affordable for them or if it is too expensive. You'll also be able to state the address or general location, desired lease length, pet policy and the layout of the apartment.
Tip 1: Make sure you accurately present your room for rent. You want to ensure that all the special things that make it the best room and home out there are included in your listing. Such as the type of furniture, closet or storage space, any outdoor area, kitchen appliances, swanky sound system, and more.
A good room rental listing on Diggz will include photos of the room for rent. In fact, listings with pictures attract three times more interest from potential roommates than listings without. And listings with quality pictures will attract even more interest. So make sure you take and upload quality photos of the room to include in your listing.
You don't need to own an expensive camera to do this, most smart phones will take quality pictures. Aside from the room for rent, take photos of the common spaces in the apartment. Showcase the kitchen, bathrooms, living room, outdoor areas, and other relevant spaces or amenities. Potential roommates will want to make sure it's a place they will want to live in before they contact you. If the offered room for rent will not be furnished, make sure it is clearly stated in the listing and captions.
If you have not moved in yet, try to take early photos of the room and apartment to use in the listing. Otherwise, check if the apartment complex or landlord already have photos you can use.
Tip 1: If you can't get the entire room in one shot, try to take multiple photos showing the room for rent in various angles to give a sense of its condition and size. You can also try to take a shot in panorama mode.
Tip 2: The best time to take photos is right before noon on a sunny day with lots of natural light. If you have blinds or curtains, open them up and then take the pictures. After taking the photos, make sure they are clear and accurately represent the room's state.
Many people are looking for roommates right now, so you will have plenty of options to choose from. When you start your roommate search, our algorithm takes all the information you provided during the registration into account to curate personalized potential roommate and rooms for rent results that will fit you best. You can also apply some filters to further fine tune your search.
When reviewing potential roommates, consider what you are like as one and what you'd want in the other person. Read their bio carefully, and review their lifestyle profile to see if there are any deal breakers. Think about your schedule, party habits, and how often you'll have overnight guests. For example, if you rarely have people over, you may not want a roommate who likes entertaining every weekend.
Or, consider any food preferences you might have. Someone who is vegan may not be comfortable sharing a refrigerator with a meat eater. Other things to consider include smoking, occupation, communication style, and pets. Do you have or plan to have a cat or a dog? Does the other roommate have a pet as well or lives in a pet friendly home? Make sure everything lines up.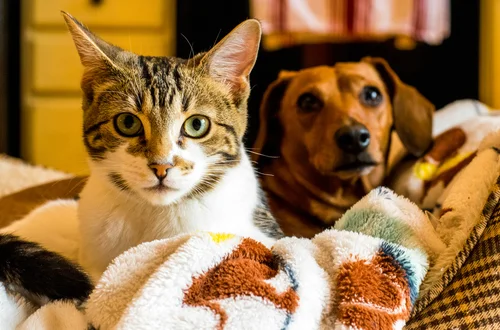 You'll also be able to see where potential roommates prefer to live, or the address of a room share. Consider if you are on the same page and have at least a few neighborhoods in common that you can focus on.
Tip 1: Take charge of your roommate search. Don't just wait for others to contact you and be proactive. Making the first move can increase your chances to find a roommate in under 2 weeks.
Tip 2: Keep an eye on incoming message notifications. Being responsive will ensure you don't miss out on any roommates that were interested in living with you.
You will most likely have a few roommate candidates while using our Roommate Finder. While there's already a lot of information in each profile, you will likely want to know more to help you narrow down your options. Ask as many different questions as you need while chatting away on our platform. Aim to at least conclude that you will get along and that your lifestyles, budget and move dates are compatible.
If you connected with someone you mesh well with, we recommend to get to know them better and meet in person. If you are not living in the same city yet, you can use Facetime, Zoom or WhatsApp and have a video call instead. If you are offering a room for rent, you can also showcase your apartment and give a virtual tour at the same time.
Remember, a roommate is someone you'll be living with for at least the length of the lease, which is typically one year.
Tip 2: We recommend to start with an icebreaker when you start a conversation. Mention something you have in common, or something you liked about their profile. Don't send a short message only asking them to email or text you.
It's never a good idea to move in with someone you've never met before. So, meeting in person is a great way to learn more about them. Pick somewhere neutral, like a coffee shop to make it easy to sit down for a while and talk. During the meet up, ask as many questions as you need to get to know them better.
When you meet a potential roommate for the first time, even if they've read your information on Diggz, be prepared to talk to them about your expectations, living preferences and the existing apartment (if applicable). Discuss cost estimates of the rent, utilities, cable or other bills they'll need to split.
If you plan to share groceries and supplies talk about that as well. You should also go over your expectations about cleaning and miscellaneous chores and how you would divide them up. You can also read our Guide to the 'Supplies, Chores & Rules' Talk
If you own your place and are offering a room to rent, you may also want to do a background check, ask for references or run a credit check. A background check allows you to learn about whether the potential roommate has financial issues or a criminal history.
Tip 1: even if you rent you can elect to run a background check to avoid any surprises. Just make sure your landlord won't require it already for a roommate to move in.
If you are offering a room for rent and are planning to invite potential roommates to see the place, make sure you put your best foot forward. Clean and tidy up not just the room but the apartment.
Remove any clutter from the kitchen and bathroom, make the bed in the bedrooms, and open up any curtains or blinds to let in natural light. Remember, first impressions are everything. So make sure the person seeing the place can visualize how great your home is. A little extra effort to prep the place will be well worth it.
Tip 2: Being flexible and accommodating different hours to show your place can help you secure a roommate faster. If you are getting a lot of inquiries for your place, consider hosting an open house.
Rules are the cornerstone of a good roommate relationship. Before moving in, create a roommate agreement. The roommate agreement doesn't need to be long and part of the details may already be in the lease. However, it should include what happens if someone needs to move out, rules regarding pets, cleaning, chores, guests, parties, groceries, and anything else that might be important to know and agree on beforehand. Other information like who pays the bills and how to handle any security deposit could be included.
The roommate agreement can serve as a way to stop arguments before they get worse, as it can be easy to refer to the agreement to see who is supposed to do what. It's easy to feel like you can trust someone and forgo the roommate agreement, but this could end up being a mistake if they turn out to be different than what you thought, and you'll want to make sure you have a record of what they agreed to.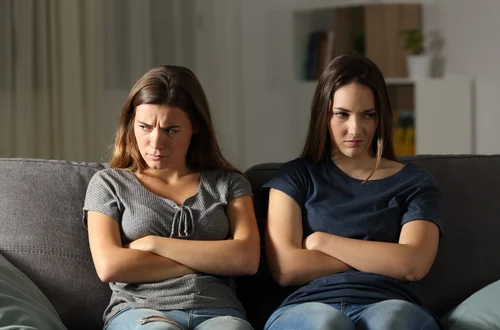 You also want to make sure you understand the legal requirements or restrictions around having roommates. If you are still apartment hunting, ask the landlord who needs to be on the lease, if subleasing is allowed, and how it works if one person needs to leave. This information should also be on the lease. So make sure to read it carefully.
If you already live in the apartment and you'd like to share your home and split the expenses, make sure it is okay with the landlord and check your lease. Find out what you need to do to add a roommate to the lease or enter into a sublease agreement with them.
The landlord may ask for a background or credit check and an application if the roommate is going to be on the lease. There may be other restrictions for having a roommate, especially if subletting is not allowed per the lease. Talking with the landlord can help prevent major issues in the future.
Tip 1: If you are moving into an existing apartment and joining the lease, make sure there are no outstanding rent payments. Once you join the lease, you'll be liable for any overdue rent as well. Read more tips of things to watch out for.
Finally, it's time for move day. Whether you already live in the apartment or you and your roommate are moving in at the same time, create a block of time for moving items in and getting everything settled. This can vary based on how furnished the apartment already is and whether you or the roommate will be bringing in any large furniture. By scheduling time for the move-in, it makes it easy for the other person to stay out of the way so the move-in can go faster. Talk to your roommate to figure out a general schedule for moving in that is easy to follow for both of you. Finally, if possible, ask if they'll need any help. They'll appreciate the thought, even if they don't need your help.
Living with a roommate can be fun and beneficial for both sides, but it is important to make sure you find the right roommate. Even if you don't find your new best friend, following our tips will help make sure you and the new roommate are compatible and reduces the potential for any major issues while you live together. It may be a long process to find the perfect roommate, but it is worth it in the end. So if you're ready to start a search for the perfect roommate or a room for rent sign up for Diggz today.